Saturday, October 7, from 11-2PM, features Flagstaff's very own S.E. (Steve) Willis on keyboard, accordion, and vocals, along with Cottonwood's Ray DeSylvester on harp and vocals, both AZ Blues Hall of Fame Inductees. Steve's music is deeply rooted in traditional American forms: blues, boogie-woogie, country, rockabilly, gospel, and zydeco. A veteran band leader, Steve has taken a supporting role in bands with such artists as Chuck Berry, Bo Diddly, Albert King, Jimmy Rogers, Roy Gaines, and, since 2000, Elvin Bishop (his accordion features prominently on the 2014 release "Can't Even Do Wrong Right"). In 2014, Ray DeSylvester represented the Northern Arizona Blues Alliance at the 2014 IBC in Memphis and also was a 3x finalist in the Phoenix Blues Society (PBS) International Blue Competition showdown. He was awarded best traditional Blues Act in 1999 by the Phoenix Blues Society.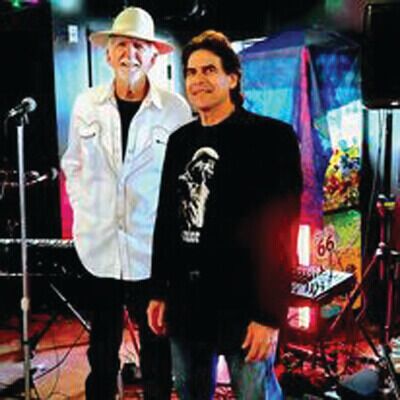 Sunday, October 8, from 11-2PM features Jacque Duhame, who has been performing statewide with her duo, trio or as her full band Any Given Moment, for more than ten years. Duhame has a captivating and fun stage presence and makes songs her own with her unique spin on songs you know, with fun musical twists along the way. From Etta to Adele to vintage to contemporary, she will keep you in the moment. A third generation Arizona native, and classically trained vocalist, Duhame surprises you song by song, singing and moving seamlessly through any genre of music from jazz standards to rock and blues with her "soulful, sassy, powerful" vocals. This long-standing Valley duo is perfect ambience music for your next event, celebration, or dinner!
Tim McAlee has been a professional guitarist and singer for over twenty-five years with an extensive repertoire that encompasses rock, blues, rhythm and blues, and jazz. He has performed with many groups on the East coast including The Larry Tucker Band in Delaware, specializing in Motown and R & B, and the Eddie Davis Orchestra in Philadelphia. Tim relocated to Phoenix to complete a Bachelor's degree in music therapy, jazz performance and certification as a music therapist and currently works at the V.A. Hospital.